Available Kittens ~ Updated OCTOBER 11, 2016
Hello Friends! Due to continued problems with this website crashing I have built a new website, and will eventually remove this website.
For updated photos of kittens and prices please go to:
~Jaxon~ Chocolate Mitted Male. Excellent eye color, evenly matched mittens and boots. He is a BIG kitten and should be a BIG adult. Gentle, calm, and loving personality ready mid/end of September. Priced at $950 includes neuter/shots.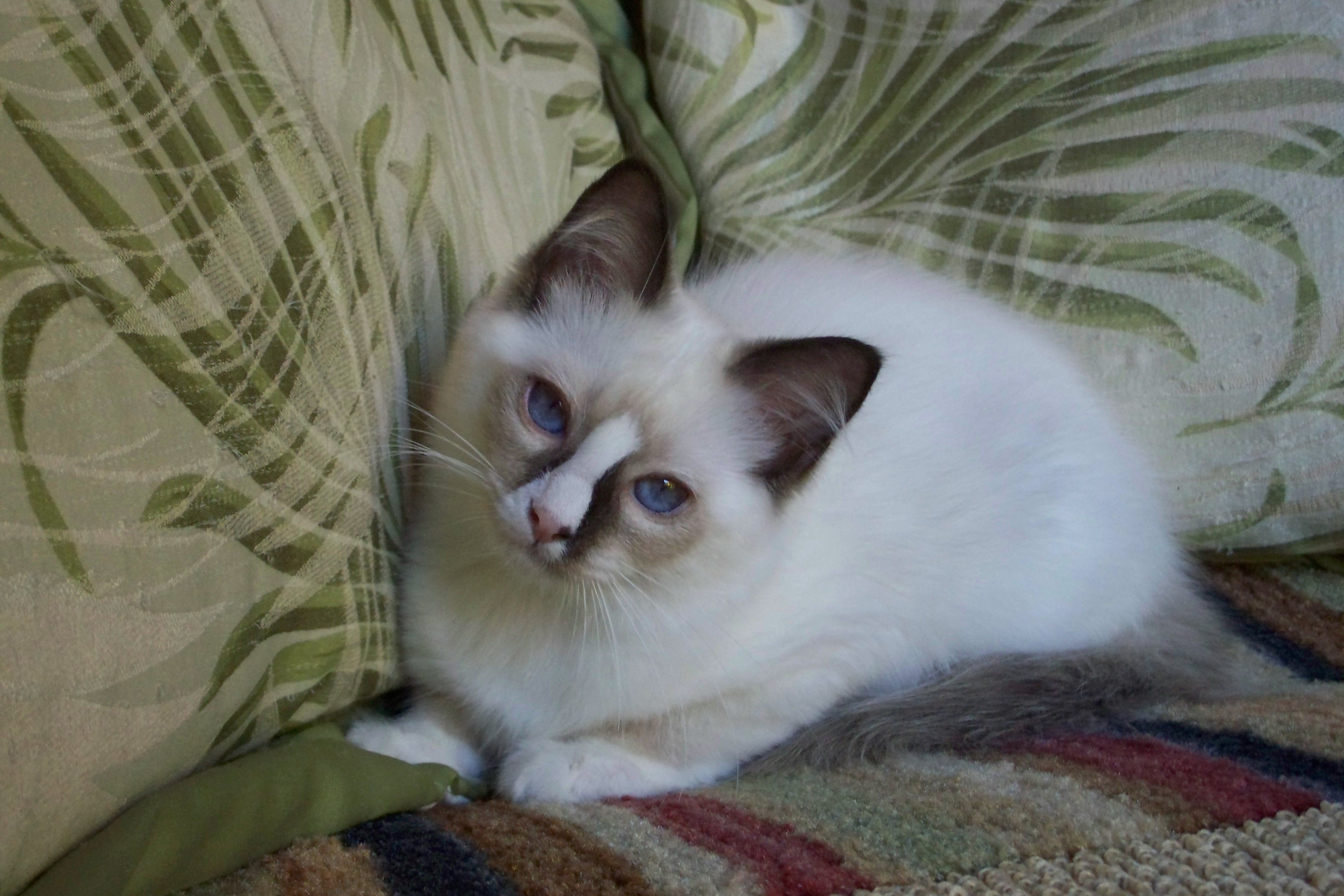 ~Joy~ Chocolate Point Female. Excellent eye color, soft plush coat. Super sweet, loving, gentle kitten. She will be ready early October. I will spay when I get a deposit. Priced at $1200 spay/shots are included. More photos available.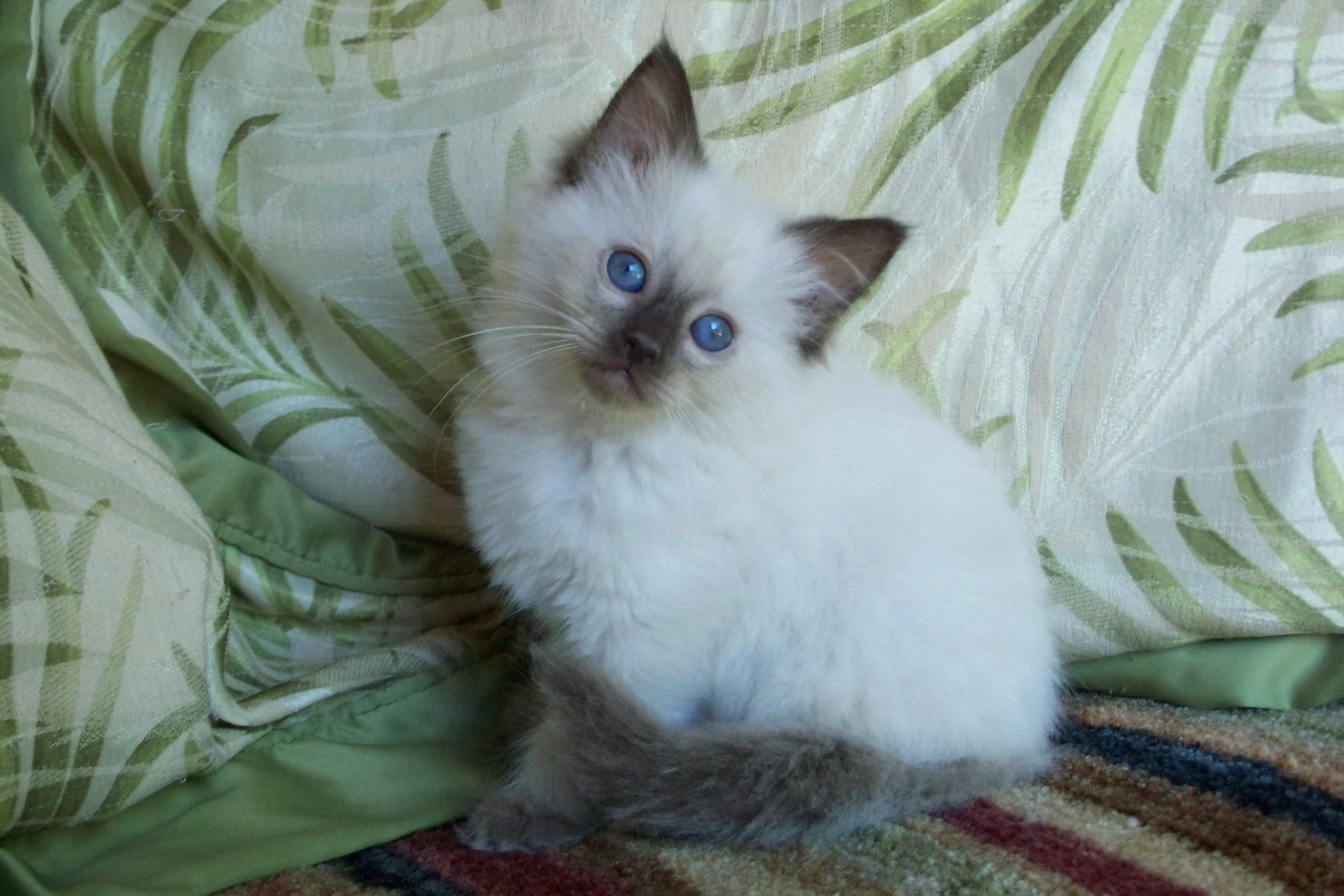 ~Toffee~ Seal Mitted Female. Beautiful little girl! A white muzzle and a dark nose makes this kitten very unique. Super sweet and affectionate, with an outgoing personality. Little lap kitty. Priced at $950/spay/shots included. Ready around mid October. More photos available on request.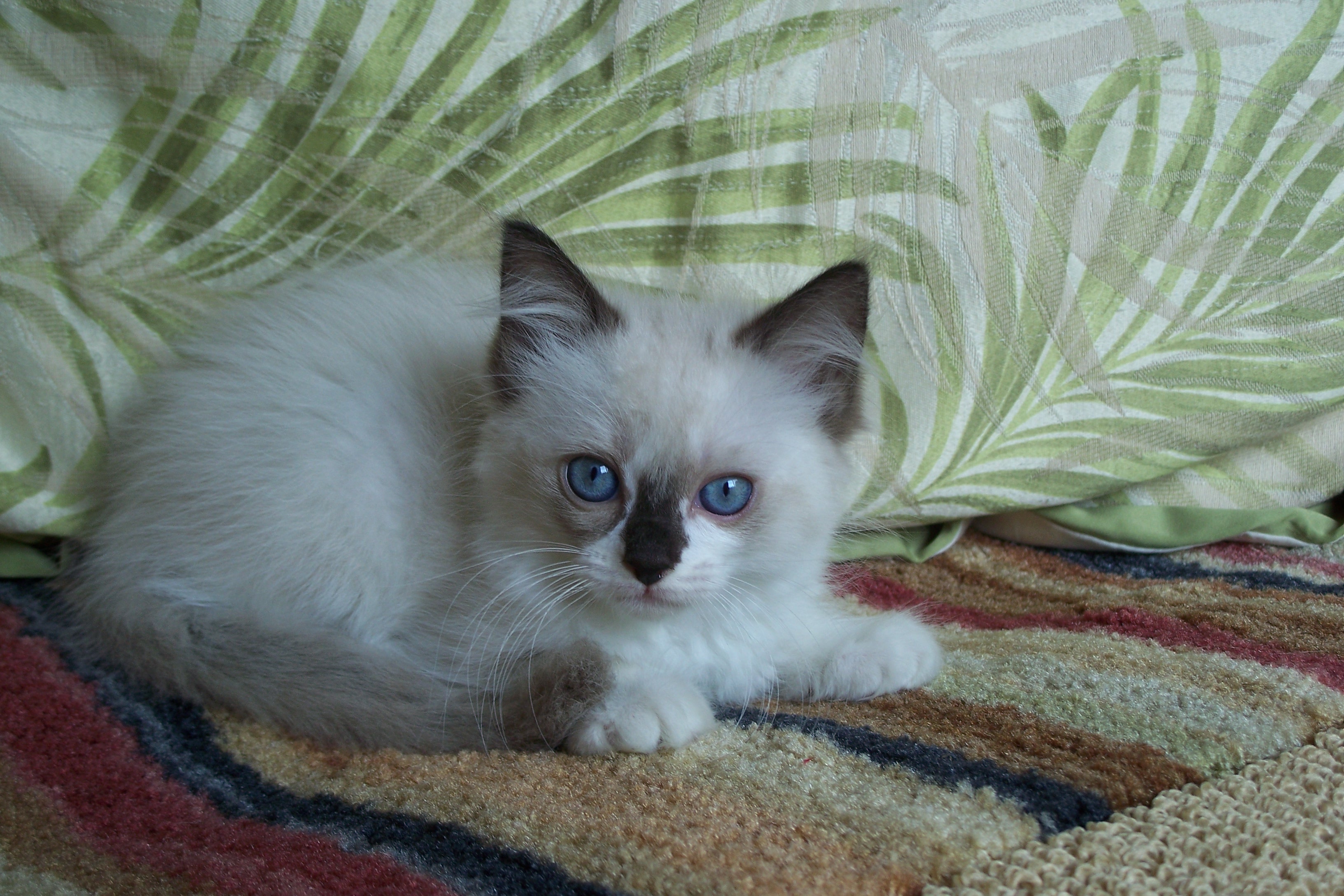 ~Mr. Biggs~ Chocolate Mitted Male. Evenly matched mittens and boots with a cute white blaze on the nose. Excellent eye color, LARGE kitten, nice boning and size, he should be a BIG adult. Priced at $950 Neuter/shots included ready around the end of September.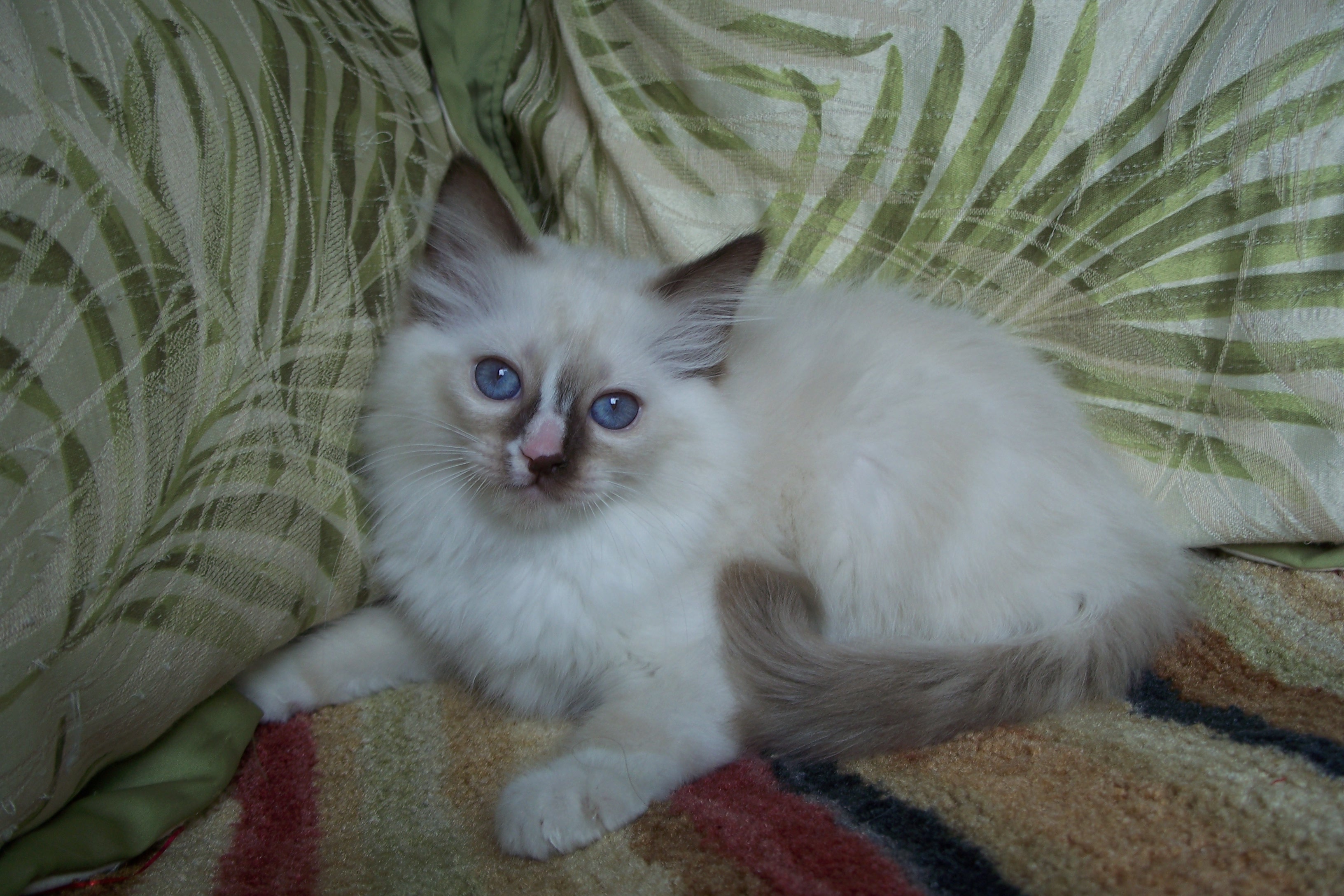 ***PLEASE NOTE: I HAVE A NO DECLAW POLICY. I feel very strongly about this so please do not purchase a kitten from me if you intend to declaw.
Early reservation is appreciated.
Reserving a kitten is easy! Please leave a deposit of $100 via paypal to reserve a kitten. Please include the 3% paypal fee with your deposit. The paypal fee is $3.50 per $100 sent. You don't need a paypal account to send a deposit, just have a credit card ready. A deposit holds the kitten specifically for you, this means I will turn away other buyers, so the deposit is 100% non-refundable. Thank you.